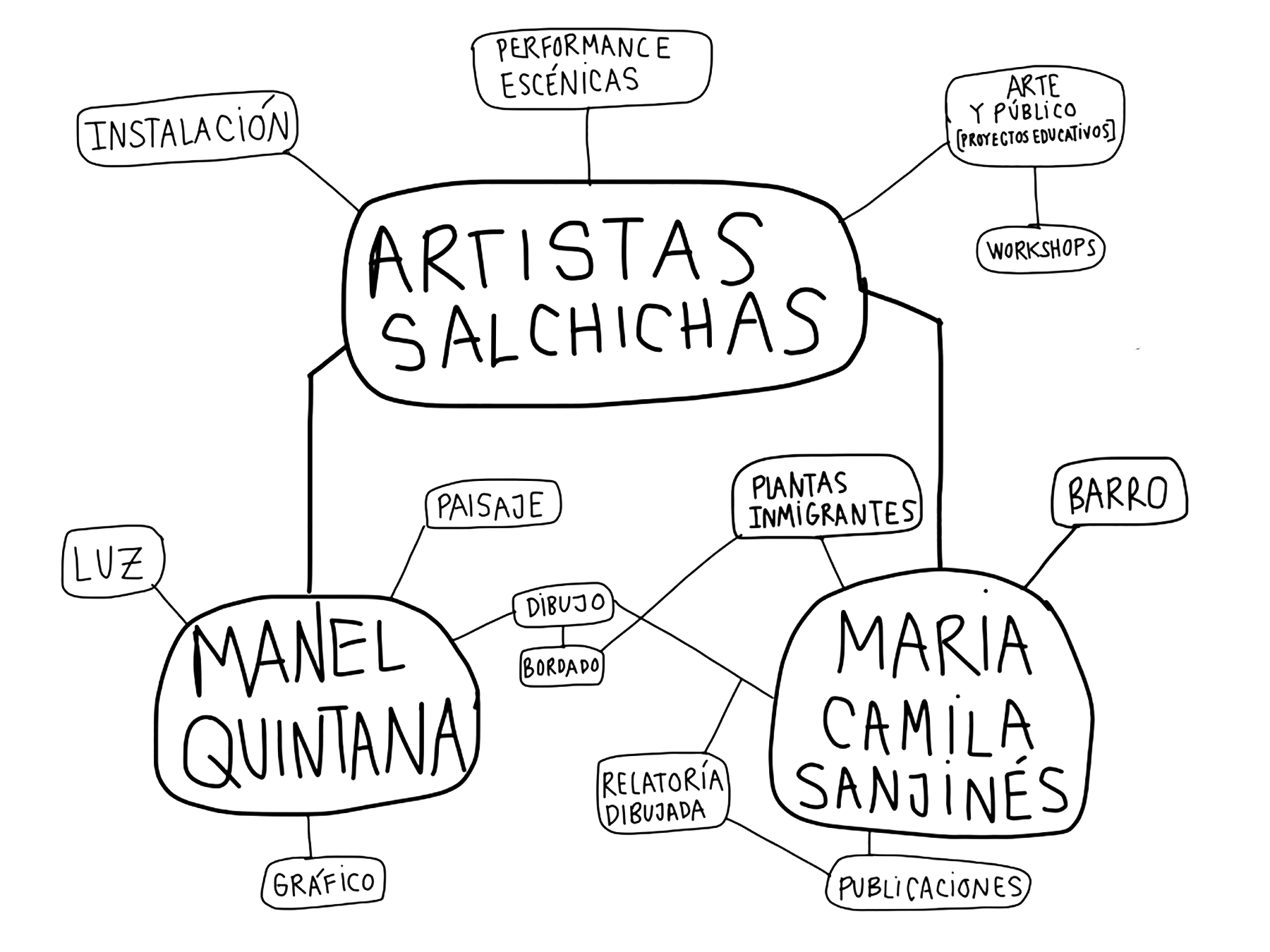 Bio
Artistas Salchichas is an art collective formed by artist and art therapist María Camila Sanjinés (Bogotá, Colombia), and artist and pedagogue Manel Quintana (Olot, Cataluña).
Their subject of study and inspiration is focused on feedback. They incorporate the audience in their pieces, transforming the role of passive viewers to active creators.
Their diverse work goes from audio installations, collective performances to educational pavilions they have worked with different cultural institutions, galleries and dance festivals developing pieces that invite the audience to play.